Founded in 1986, the Society for American City and Regional Planning History (SACRPH) promotes scholarship on the planning of cities and metropolitan regions over time, and bridges the gap between the study of cities and the practice of urban planning.
---
SACRPH Statement on Black Lives Matter
On June 3, 2020, President Nancy Kwak, President-elect Marta Gutman, and Past-president Brad Hunt wrote in solidarity with Black Lives Matter and with protesters across the country seeking major reforms, accountability, and social justice. See the full statement here.
---
SACRPH 2019 Northern Virginia
The Society for American City and Regional Planning held its biennial conference from October 31 – November 3, 2019, in Arlington, Virginia, drawing 340 participants for paper sessions, plenaries, a book exhibit, and tours. Please see the final SACRPH 2019 Conference Program, selected photos from the conference, and postings on Twitter (#sacrph2019).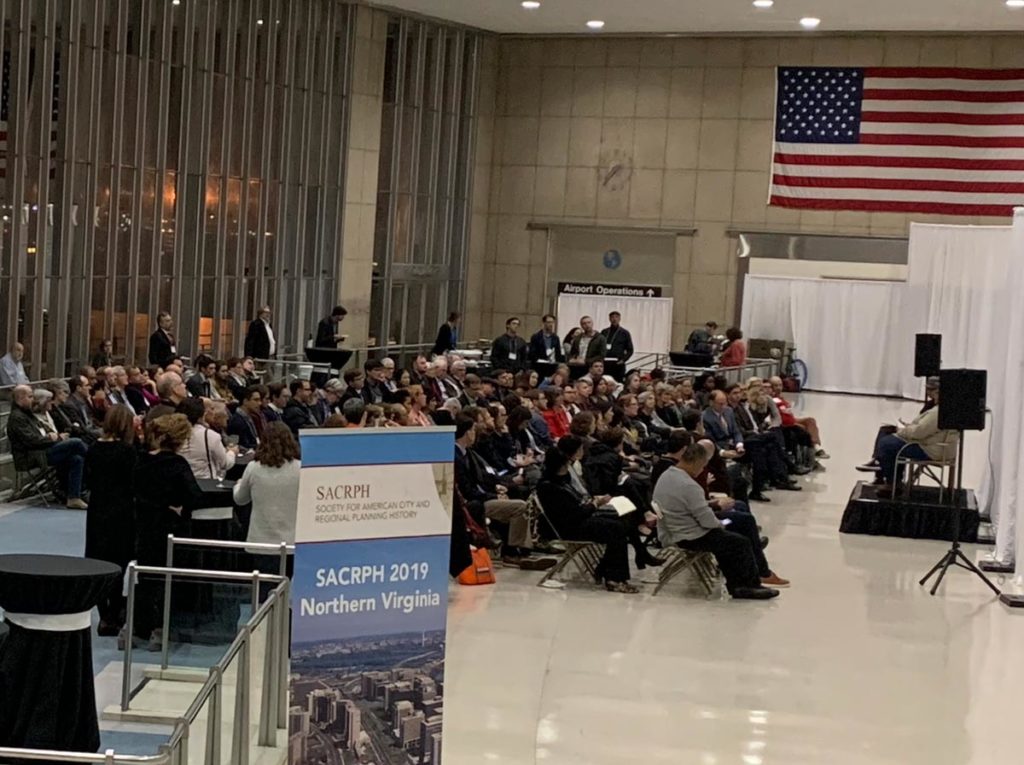 ---
SACRPH Announces Awards
On November 2, 2019, SACRPH announced the winners of its biennial awards competition. Click here for full details.
---
SACRPH Announces Nancy Kwak as President, plus new President-Elect and New Board Members
At the conclusion of its November 2, 2019, board meeting, Nancy Kwak (University of California, San Diego) became the 16th President of SACRPH. The board also approved a President-Elect – Marta Gutman (City University of New York). New board members are: Alex Sayf Cummings (Georgia State University), Stephanie Frank (University of Missouri-Kansas City), Evan Friss (James Madison University), Guadalupe García (Tulane University), Paige Glotzer (University of Wisconsin – Madison), Rosemary Ndubuizu (Georgetown University), and Meredith Drake Reitan (University of Southern California). Click here for complete description of the SACRPH board and current leadership.
Please enter the Page ID of the Facebook feed you'd like to display. You can do this in either the Custom Facebook Feed plugin settings or in the shortcode itself. For example, [custom-facebook-feed id=YOUR_PAGE_ID_HERE].



Facebook Posts