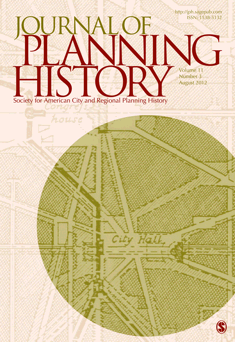 SACRPH publishes the Journal of Planning History (JPH), a quarterly, peer-reviewed journal edited by Nicholas Dagen Bloom and Sonia Hirt. The journal is included as a benefit of membership in the organization. For more information on the JPH, including links to online articles and guidelines on manuscript submission, please see the journal's Sage Publications homepage: http://jph.sagepub.com.
Members can access the digital edition of the Journal of Planning History by logging-in to the members-only area of our website. 
The JPH succeeds Planning History Studies, a semiannual publication produced by SACRPH prior to 2003.